Welcome to our Free Teacher Tools – your go-to spot for awesome, no-cost resources! Right now, we've got two cool tools to make your teaching even better: a Transition Word Checker and a Text Compare Tool. They're super handy for sprucing up writing and comparing texts easily. And the best part? They're totally free! We're always adding new tools, so keep an eye out for more. Got ideas for a tool you'd love to see? Shoot us an email at [email protected]. Dive in and explore how these free tools can up your teaching game!
Visit this page for an overview of the tools that are included in the Passed.AI subscription.
---
Transition Word Tool
This handy tool is a game-changer for any educator looking to enhance students' writing skills. It effortlessly scans texts, highlights transition words, and categorizes them – from showing cause and effect to contrasting ideas. Perfect for guiding students to write more coherently and persuasively. It's like giving your students a superpower for clearer, more effective writing! And it's absolutely free. Discover how this tool can help build stronger writers in your classroom!
Learn more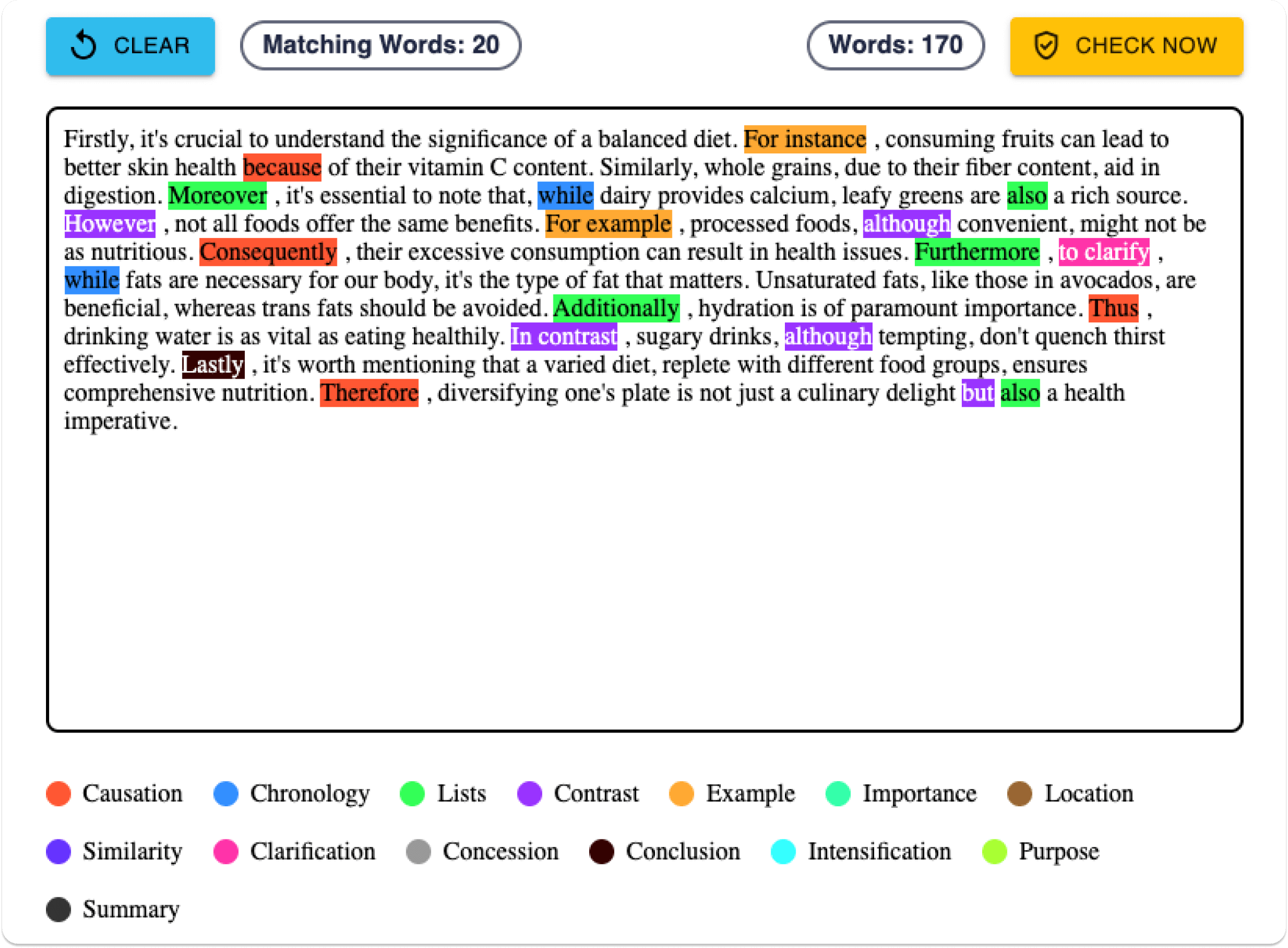 ---
Text Compare Tool (coming soon)
This intuitive tool lets you easily compare different texts side by side, highlighting similarities and differences at a glance. It's perfect for checking student revisions, understanding different writing styles, and ensuring original work. Say goodbye to tedious manual comparisons and hello to more efficient, accurate teaching. Dive in and see how this tool can simplify your workload and enhance your teaching!
---